News — Shock Suspension
Posted by AxeBat US Admin on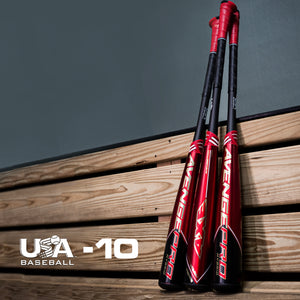 The Avenge Pro Hybrid features many of the same benefits of a typical two-piece composite bat oft-seen around USA Baseball games, most importantly: Axe Bat's 
shock suspension connection
, but combines those features with a barrel tuned to perform to the true peak value of the USA-Bat legal limit, as is seen in the lab performance comparison below, measured via the Axe Performance lab. Further description of such charts can be found in our previous 
blog
.
Posted by AxeBat US Admin on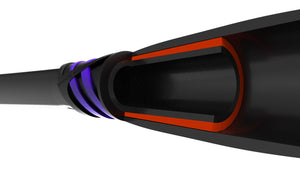 Enter Axe Bat's patent pending Shock Suspension Connection, one of the few technologies in the game that completely separates the barrel from the handle of two-piece bats, via shock absorbing dampening material.  The Shock Suspension Connection can be found on nearly every 2022 & 2023 Axe Bat baseball or fastpitch model, including the 
2023 USSSA Avenge Pro
, 
2022 BBCOR Avenge Pro
 & 
Avenge Pro Hybrid
,  
2022 Fastpitch Avenge Pro
, and the soon-to-be released 2023 BBCOR and USA-Bat Avenge Pro Hybrid.