News — USSSA Baseball
Posted by AxeBat US Admin on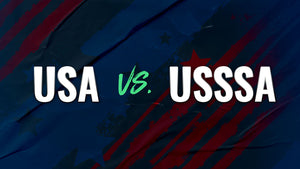 When it comes to purchasing a baseball bat for your player, it's important to understand the different standards set by governing organizations. Two of the most commonly used standards are 
USA Bat
 and 
USSSA Baseball Bat
. Understanding the differences between these two standards can help you choose the right bat for your player. We have a
 selection of 
USA certified bats
 and 
USSSA certified bats
.
Posted by AxeBat US Admin on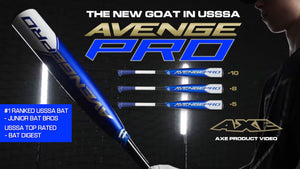 The new 3-piece Pro construction for the 2023 Avenge Pro Axe Bat features the Charged Carbon Max, a carbon composite material that brings performance to the very edge of the legal limit. The ShieldBoost Blastwall provides massive weight savings, top durability, and the largest barrel ever seen in a USSSA bat. The Shock Suspension technology intercepts vibration at the connection point, giving you the smoothest and best-feeling swing. The HyperWhip End Cap reduces even more weight for a faster and larger barrel, while the patented Youth Axe Handle provides more speed, control, and the best grip.
Posted by AxeBat US Admin on
Each individual governing body chooses to regulate bats via their own performance metrics; however, all modern metrics are measured identically via the bat performance cannon described above, and values that are compounded by the ratio of outbound to inbound speed measured by the cannon process. Each of these individual metrics are described below.
Each bat sold in the American bat market is required to pass certification testing at a third-party laboratory for its given regulatory stamp prior to production and sale of that bat design.