News — Team Axe Org
Posted by Jake Perlmutter on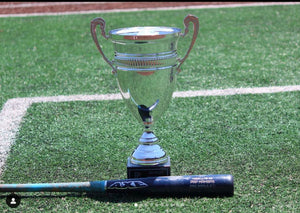 The 
PRP Mambas
 baseball teams have once again demonstrated their excellence in the 2022 season, finishing as the #5 
PG

 
ranked 18u team in the country. With a final record of 34-2-1 and four championships in five weekends, it's clear that this organization is dedicated to developing young athletes into top-performing baseball players. 
Axe Bat
 is pleased to announce our continued partnership with this elite program for the 2023 season. We will continue to provide 
wood
 and 
BBCOR Axe bats
 for each player. 
Posted by AxeBat US Admin on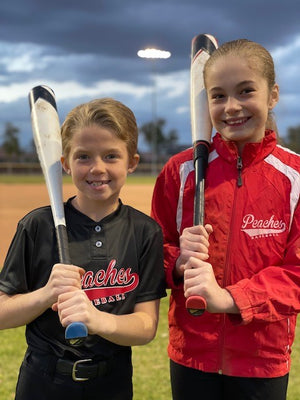 The peaches are the only all girl's baseball club in Arizona. I started the peaches 7 years ago for my daughter Leighton when she was playing tee ball. Since then, we have grown to a 16 team club spanning 6 divisions at the Eastvalley Baseball League plus select tournament teams that play in all girls tournaments around the country.
Posted by AxeBat US Admin on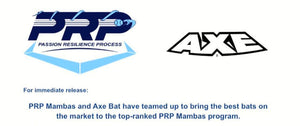 Axe Bat has recently partnered with the nationally ranked PRP Mambas travel baseball organization. The Mambas will be swinging Axe Bat exclusively all summer as they travel around the country playing against the top teams in the country in the top tournaments travel ball has to offer. To get them ready for the upcoming season, each player on the Mambas team has had the opportunity to go through our fitting process to find the right Axe Bat Pro-Fit Wood, BBCOR bat, and the perfect Axe handle for their swing. Greg Vogt, General Manager and Coach of the PRP Mambas, was kind enough to sit down with us and let us pick his brain on a variety of topics.